Triple P Overview: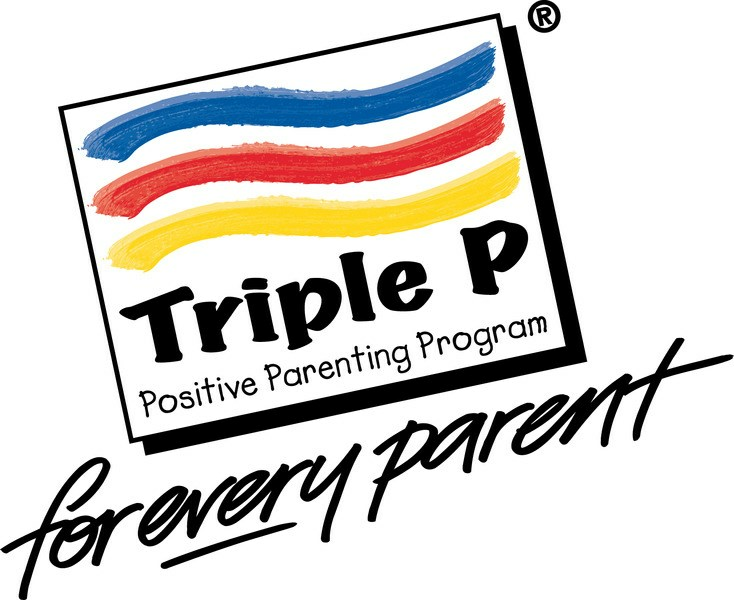 This 10-session evidence-based parenting program includes sessions on causes of children's behavior problems, strategies for encouraging children's healthy development, and strategies for managing misbehavior. Active skills training methods include modeling, rehearsal, feedback and homework tasks, Segments from Every Parent's Survival Guide DVD may be used to demonstrate positive parenting skills. Several generalization-enhancement strategies are incorporated (e.g., training with sufficient examples until parents can generalize skills to an untrained situation, and training with varied target behaviors and children) to promote the transfer of parenting skills across settings, siblings, and time. Practice sessions are conducted in-home during which parents self-select goals to practice, are observed interacting with their child and implementing parenting skills, and subsequently review their interaction and receive feedback from the practitioner. Further sessions then cover how to identify high-risk parenting situations and develop planned activities routines. Finally, maintenance and relapse issues are covered.
Sessions last approximately 1 hour each.
Core Principles and Parenting Strategies
The Triple P system focuses on five core principles of positive parenting:
Ensuring a safe, supervised, and engaging environment
Using consistent, predictable, and assertive discipline to help children learn to accept responsibility for their behavior and become aware of the needs of others
Creating a positive learning environment that helps children learn to solve problems
Having realistic expectations, assumptions, and beliefs about children's behavior
Taking care of oneself as a parent so that it is easier to be patient, consistent, and available to children
What Outcomes Can You Expect?
The evidence consistently shows impact on:


Increased positive parenting



Reduced abusive parenting



Lower social, emotional, and behavior problems



Improved parent-child relations.



Decreased parent stress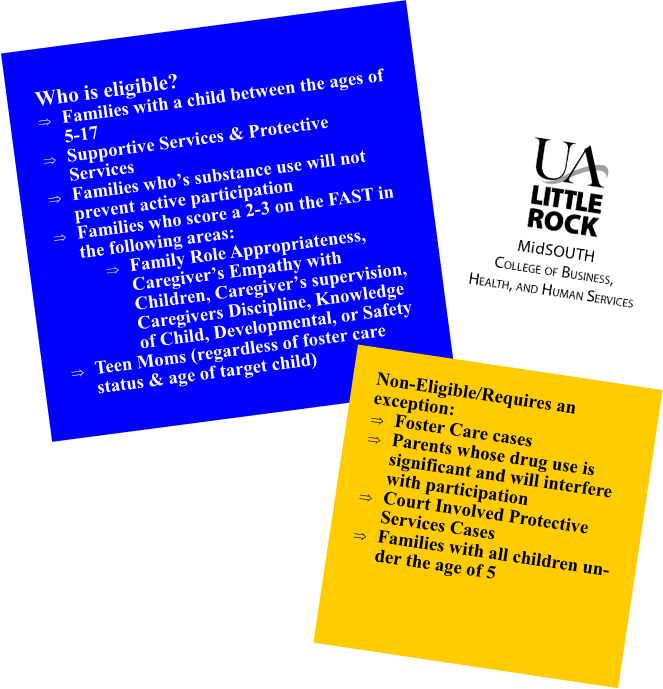 Referral Process:
Request for Services/Encumbrance Form & Triple P referral from are completed by the FSW
Approval is obtained from both Unit and County Supervisors
Request for Services form is submitted to the Financial Coordinator for processing
The Financial Coordinator encumbers the service and forwards it to: triplep@midsouth.ualr.edu